The Assistance Fund of Cambodia

Newsletter
Double click to edit
Double click to edit
Double click to edit
Double click to edit
Double click to edit
Your Directors,

Alice, Roger, Diane, Mark and Chris

The Assistance Fund of Cambodia

www.theAFC.org

Tafc777@yahoo.com
Winter2012/Spring 2013




Hello everyone and welcome back to our Newsletter where we let you know how your generously donated funds are spent in Cambodia. It has been an exciting 6 months since the last newsletter and I will highlight The AFC's major achievements.

The AFC continues to support two orphanages in Cambodia that focus on taking care of Cambodia's most vulnerable: children with HIV. Within the last 6 months both Wat Opot (Phnom Penh) and Children's Home (Kampong Cham) have received financial assistance as well as many of the items donated from our friends and family in the USA.



Chia Kree: an AFC success story

10 years ago, Chia was an illiterate 13 year old working 12 hours a day at the Phnom Penh city dump, scavenging thru the mountains of garbage helping to make her family's ends meet. Following a short video filmed by Chris documenting A Day In The Life of Chia, AFC funds were used to pay for school fees and supplement the family financially in order to offset the lost wages as Chia was then allowed by her desperate parents to enter school.
Fast forward 10 years, and Chia has since graduated from a cooking program run by a vocational training school for former "dump children". She has been employed at Phnom Penh's Loreal cosmetic outlet for several years now, and earns a high wage. She is able to support her parents and sisters who have since moved away from the dump into a nicer neighborhood. Not only can Chia read and write Khmer now, she also has an excellent command of the English language, as well as a rudimentary understanding of French.
Chia Kree serves as a fine example of how well managed financial resources and a commitment by The AFC can truly make a difference in the lives of those who most need it and show the best promise.

Chia 10 years ago at the age of 13 (far left)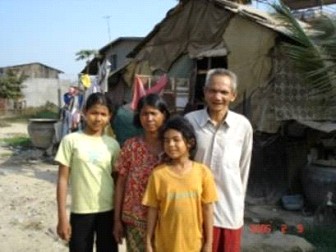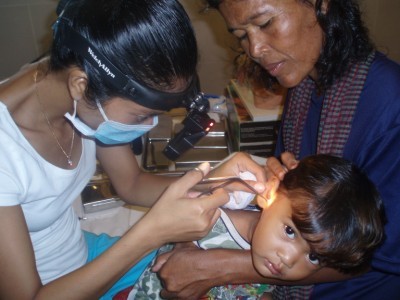 Chia today, happy and healthy at 23 years old

The AFC also serves as a lifeline to children who have either been expelled or have chosen to leave the confines of institutions that no longer are able or willing to serve their needs. The AFC has stepped in and took over during times of the girl's lives when they needed it the most. The AFC's philosophy is not to act as a crutch, but rather to give the children the tools by which they can determine their own destiny.

Srey Neang

Srey Neang had the desire to become a seamstress. Working hard and with the help of TAFC, she moving toward that goal. The AFC purchased sewing machine for Neang to make her dream of becoming a fine seamstress true. The AFC helps Neang purchase additional sewing material to make clothes for herself and friends. Additionally, Neang has taken an after-school job to earn extra money for daily living expenses once supported by The AFC. Thus she has taken this important decision by her own accord, to move away from dependency on others and to be fully self-supportive.

Here Neang is hard at work on The AFC purchased sewing machine.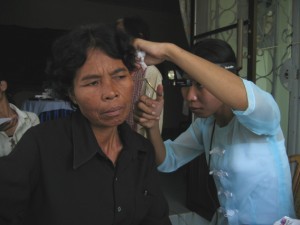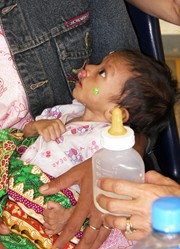 Srey Neang commutes to/from her sewing school and restaurant work with The AFC purchased bicycle.

Srey Oun

Srey Oun left her prior orphanage to seek educational opportunities not offered there. The AFC stepped in and has provided access to after-school English classes. She also is taking AFC-funded extra curricular studies at her local high school. She is quite ambitious and wishes to continue her education beyond high school. The AFC is committed to following her progress and lending a hand to all the children who may face similar circumstances of being asked to to leave their Care Home without the skills or resources to better and support themselves.
Srey Oun had an excellent academic year and as a reward for working hard at school despite her difficult personal life, The AFC provided her with a pair of roller blades to keep herself busy between semesters. She is back to her studies and finds time to skate around her neighborhood on the weekends.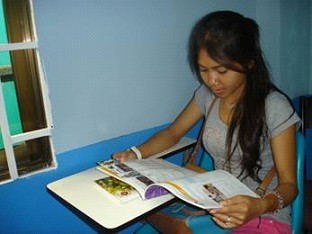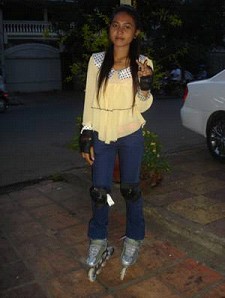 Srey Linh

Expelled from a Care Home at an early age for taking an unauthorized leave of absence, she was not given the skills necessary to sustain herself or maintain a supply of her HIV medications. Consequently, she went over one year with no anti-HIV medications. When her medical condition deteriorated to a new low, she eventually sought help from a family member and went to the hospital. She was t placed on HIV medications once again. Unfortunately her medical condition had worsened to the point where she needs stronger medications to control the virus. This also means stronger side effects, of which she suffers. The AFC is helping Srey Linh afford doctor visits and manage her complicated medical problems.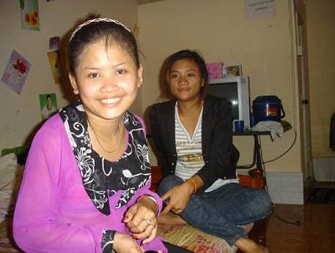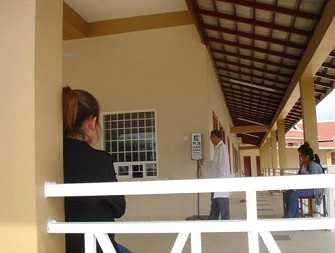 Srey Linh suffers on-going ocular problems that cause her discomfort throughout the day. The AFC has covered the costs for a complete eye examination. We are working with her and the local doctor to find a solution to her maladies. Srey Linh's vision has deteriorated but she remains as outgoing and joyful as ever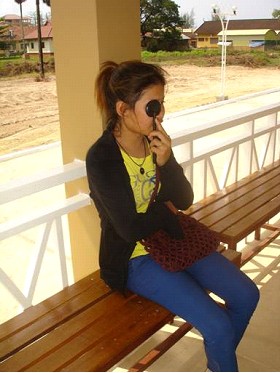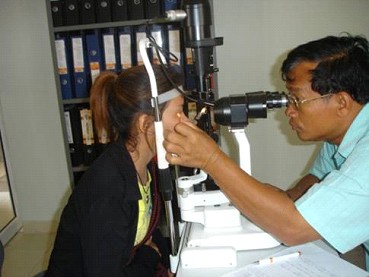 Wat Opot

The AFC is an enthusiastic supporter of "Wat Opot", a care home for HIV+ children about 45 minutes south of Phnom Penh. Run by two Americans, Wayne and Melinda, Wat Opot has over 50 children living there under the caring management of a dedicated staff. They have their own website, which explains their mission program far better than I can. Please have a look at: <http://www.watopot.org>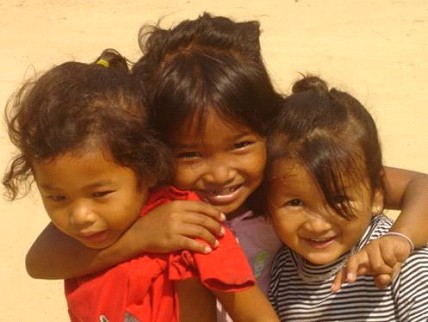 The AFC was able to pass on clothing and other household supplies generously donated by our friends and family in the USA.

"Children's Home" or "Phter Komar"


This new care home now has 7 children residing there, with plans for another half dozen or so. Children's Home serves as a model of how Care Homes should be run in Cambodia. They have received official recognition from the Ministry which means that their long term success would be assured. As with Wat Opot, The AFC has been able to give clothing supplied by generous donors in the USA. Additionally, The AFC took the children on a shopping trip to the local market where the children were allowed to pick out new pairs of shoes for school and also lightweight jackets.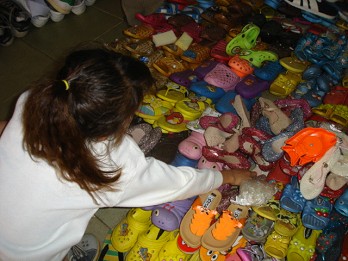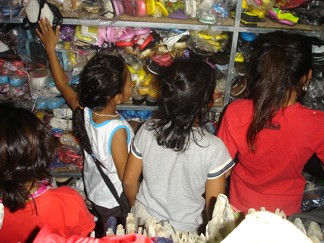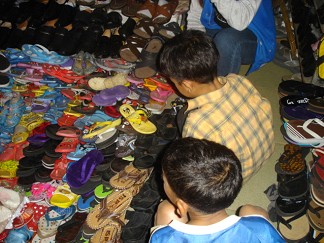 Operation Smile

The AFC continues its long-standing support of Operation Smile Cambodia. During the last 6 months, The AFC was able to lend a hand on the front office and help design brochures for fundraising. During the recent mission in Phnom Penh, both Alice and Chris worked long hours to help the team reach its goals. Over 134 children received corrective surgery during the mission. Additionally, The AFC contributed to medication costs for the corrective surgeries.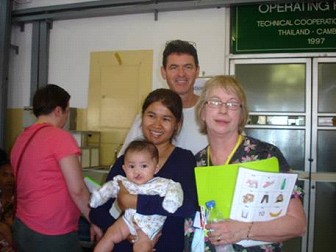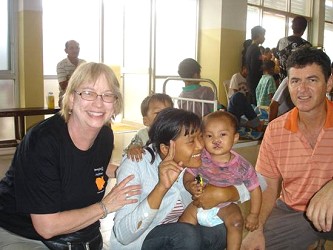 All Ears Cambodia

The AFC continues to support All Ears Cambodia. This worthwhile NGO provides audiology services to those families in Cambodia who could otherwise could not afford it. They have their own website and once again a visit to their website is far more informative than I can provide here. Please have a look at
www.allearscambodia.org
. The AFC recently conducted a review of their pharmacy facility and made a report detailing suggestions to improve storage issues, clinical duplication of medications, etc.
The AFC also conducted a pharmaceutical review lecture for the clinical staff at ALL Ears Cambodia. The lecture covered pharmaceutical issues in the world of audiology.


---